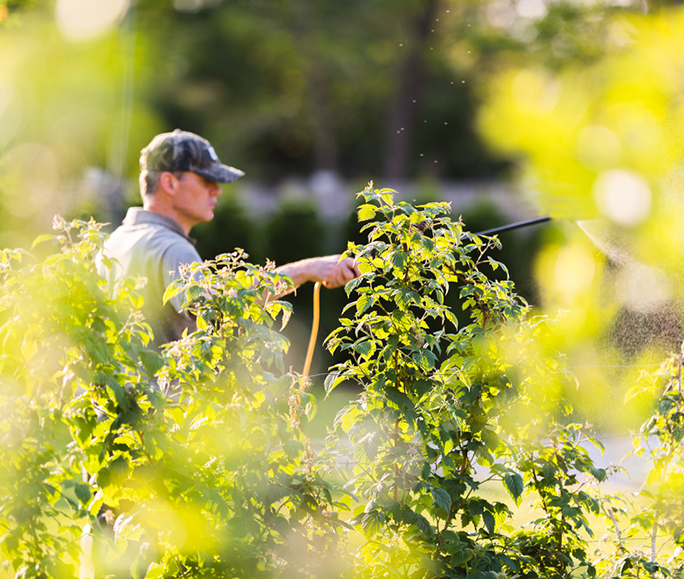 Interested in a career or seasonal position in the lawn care industry?
Green Oasis is an industry leader in providing outstanding service, quality and results. We hire seasonal staff in Calgary and Red Deer in March/April depending on weather and ground conditions and keep them on board until September/October, again depending on weather and ground conditions.
To keep it simple, if you're awesome we want you to join our team.
Please view what you must provide, what we provide and the job positions available below. Email your resume to us with some information about you that really tells us who you are and why we should hire you.
What You Provide
Positive attitude and willingness to learn
Arise Early and At Work On Time
Flexible To Work Around Weather Changes
Clean Driving Record
Caring Attitude To Clients and Equipment
Commitment to Safety and Our Culture
What We Provide
Training, Safe Environment and Regular Follow-up
All PPE Required To Work Here
Clean, Modern, Serviced Trucks and Equipment
Varied Work Teams and Crew Partners
Out of Town Per Diem and All Costs Covered
Raises Based On Seniority, Merit and Responsibility
Guaranteed Seasonal Bonuses Paid Out
Staff BBQ, Year End Social
We recruit for the following positions in our Calgary and Red Deer locations:
If you would like to apply for seasonal employment, click on the job postings above and email your resume to the appropriate location to apply.
Thank you for your interest in joining Green Oasis and for applying. However, only those selected to advance to the interview process will be contacted.

Red Deer & Area
#100, 25 Belich Crescent
Red Deer, AB T4S 2K5
CALGARY & Area
120 – 60 Industry Way SE
Calgary, AB T3S 0A2