COMMERCIAL PROPERTY SOLUTIONS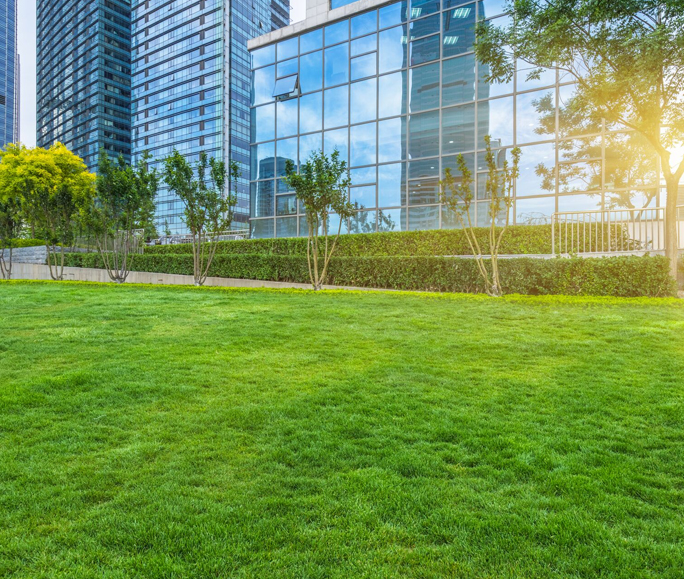 Green Oasis has worked throughout Alberta since 1994 servicing a variety of commercial clients including property management companies, maintenance contractors, municipalities, realtors, land developers, individual commercial properties and condominium projects. Whether you have just one rental house, a large portfolio of apartments or condos, bare development land or parks and green spaces, we are the experts at control.
Our clients will attest to our professionalism, ingenuity, service results and commitment to safety. We are committed to providing a safe work environment and a healthy landscape that is safe for you, your employees and your clients.
As a commercial client, your requirements are different and we recognize that. From annual weed control applications to fertilizer programs to complete vegetation control, our flexibility and attention to detail will take these concerns out of your hands and ensure the job is done right.
We will customize your application program to meet your budget and landscape requirements. We guarantee to expertly fulfill your needs in order to meet and exceed your expectations.
Plus, as a representative of your company, at your client's homes, you can be assured that our team of lawn care professionals will do the job right, conduct themselves professionally and will treat your client's properties as if they were their own.
Proudly serving Alberta since 1994, Green Oasis is locally owned and operated. We have grown to over 100 + service units and proudly employ over one hundred and fifty people on the Green Oasis team with offices located in Edmonton, Red Deer and Calgary.
Property Management Companies
Maintenance Contractors
Municipalities
Realtors and Land Developers
Individual Commercial Properties
Condominium Projects
Rental Homes and Apartments
Parks and Green Spaces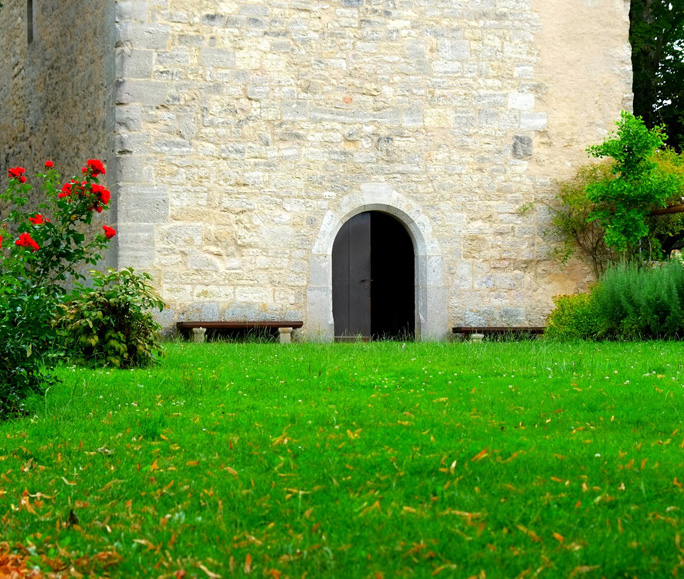 Our commercial services include:

Soil Drench – Insect / Disease Management
Do you have a tree with special needs, perhaps it is being attacked by pests or disease? By using techniques such as soil drenching we are able to apply product to the base of the plant or tree (root zone) to provide targeted, deep penetration, to help improve its health.

Create lush, thick and healthy grass with our fertilizer applications. Our specially blended fertilizer formulations will encourage proper growth, overall plant health, increase property value and minimize your lawn's requirements for pest control products.

Improve your lawn's overall health with deep core aeration and enhance soil uptake of water and fertilizer, increase stress tolerance induced by heat or drought and create stronger roots. Deep Core Aeration is recommended once per year in the Spring or Fall.

Our team of lawn care professionals will work with you to determine the weed control products and application methods that would be most effective for your site, taking into account environmental considerations. As a partner in your weed control we will work with you to develop and provide the most efficient, safe, and cost-effective weed control and management program for your business.

Do you have vegetation that is out of control? We can help eliminate and maintain vegetation to help you take back control.
Our Green Oasis team of lawn care professionals will work with you to choose the right control products and application methods that best suit your site and environmental considerations. As a partner in your vegetation management we will develop effective vegetation management plans to provide the most efficient, safe, and cost-effective program for your business.

Deep Root Tree & Shrub Fertilization
Your largest landscape investment is often your trees and shrubs.  Help them to look healthy and lush and to achieve their full growth potential.  With deep root fertilization, nutrients go directly to the roots, making them easily available for tree and shrub intake. Your trees and shrubs will thank you.
Deep root fertilization is recommended twice per year, once in the spring, and once in the fall. Our specially blended liquid soil injection feedings are designed to provide your trees and shrubs with essential nutrients to keep them looking healthy, strong and beautiful year-round.
Spring Deep Root Fertilization is applied mid/late April to early June. This application provides the plant with the necessary nutrients in the spring for healthy growth and provides increased resistance to disease and pests. Fall Deep Root Fertilization is applied mid September to late October. This application will increase the plant's ability to produce and store energy reserves before freeze-up and will assist with winter hardiness.
Consultations with free estimates and seasonal program planning are available as well, so if you are not sure which services your property requires, please complete our Request a Quote form or contact your local office.
Pesticide free applications and programs are also available through our sister company, Earth Smart Solutions, utilizing eco-friendly products.
We understand our commercial client's needs and as a partner on your site you can be assured that we will provide the following:
Satisfaction Guarantee
Licensed and trained professionals
Liability Insurance Coverage
Workmen's Compensation Protection
Certificate of Recognition (COR) Certification
Treatment pre-notification as required or "call aheads"
Simple and clear invoicing
Post treatment signage on all sites
Contractor referral list for additional services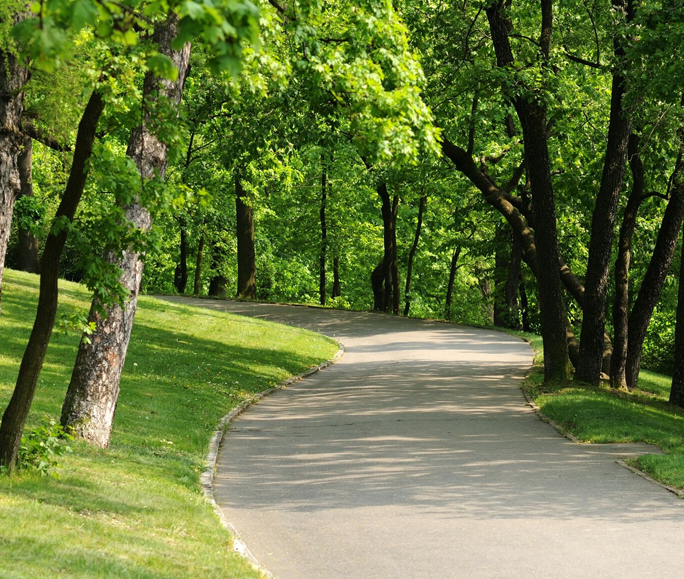 Red Deer & Area
#100, 25 Belich Crescent
Red Deer, AB T4S 2K5
CALGARY & Area
120 – 60 Industry Way SE
Calgary, AB T3S 0A2