HAVE YOU HEARD THE RIBBITTING NEWS?!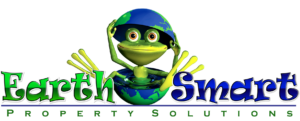 It has been an exhilarating work in progress but Green Oasis is excited to announce that they are now ready to take the leap!
What you can expect:
Same knowledgeable and dedicated staff
Same high quality services
Same price
Your residential account will be automatically transitioned to Earth Smart Property Solutions. New contact information:
Calgary:              Tel:  403-456-5800              Email:  calgary@earth-smart.ca
Red Deer:           Tel:   587-802-0777              Email:  reddeer@earth-smart.ca
Following are links to some of the many services that Earth Smart Property Solutions is offering:
Visit Earth Smart Property Solutions website to learn more!
Learn More

Red Deer & Area
#100, 25 Belich Crescent
Red Deer, AB T4S 2K5
CALGARY & Area
120 – 60 Industry Way SE
Calgary, AB T3S 0A2