Nuisance weeds are not listed by the Alberta Weed Control Act.
Nuisance weeds such as  Dandelion, Stinkweed and Clover are esthetically unappealing, but are easily controlled if management actions are taken. A weed notice cannot be issued on nuisance weeds.
Clover is a perennial weed.  Perennial weeds, have more extensive root systems than annual weeds , including taproots, making them more difficult to control. In addition, these weeds come back each year, especially if the roots are not destroyed.
Classification: Nuisance Weed
Recognizable features: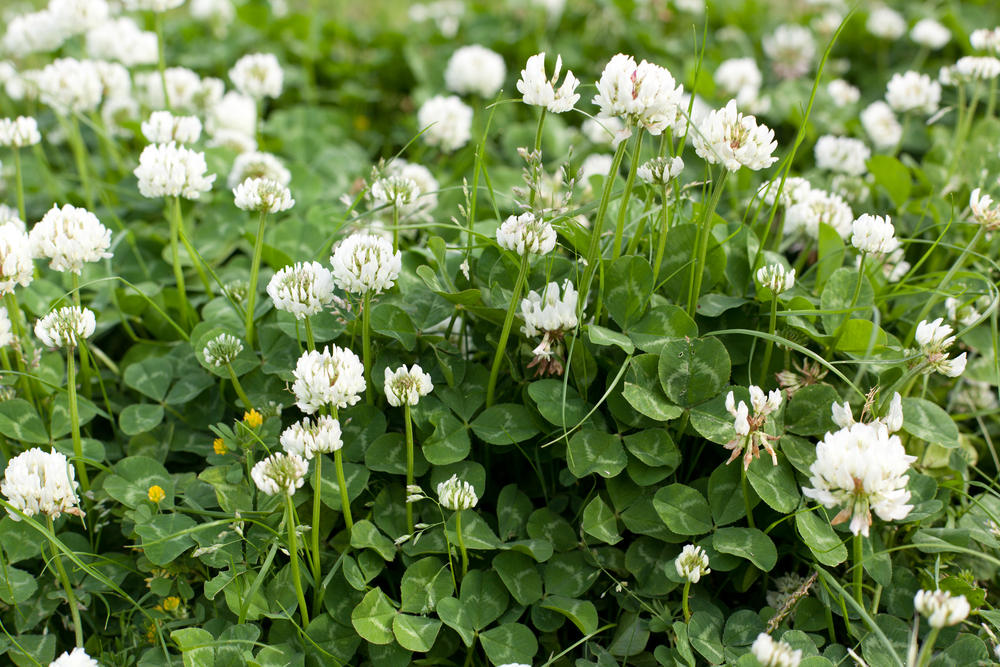 White Clover can grow in many different places, however it is typically found in lawns, especially sparse lawns where the competition from grass is weak.
Stem:  White Clover grows low to the ground and in a creeping manner.  It will develop roots whereever a stem node touches the ground.
Leaves:  The leaves on White Clover grow in sets of 3 leaflets. Each leaflet is tear shaped and many have a reddish stripe across it.
Flowers:  The flowers on white clover are spiky and white with a brownish green center.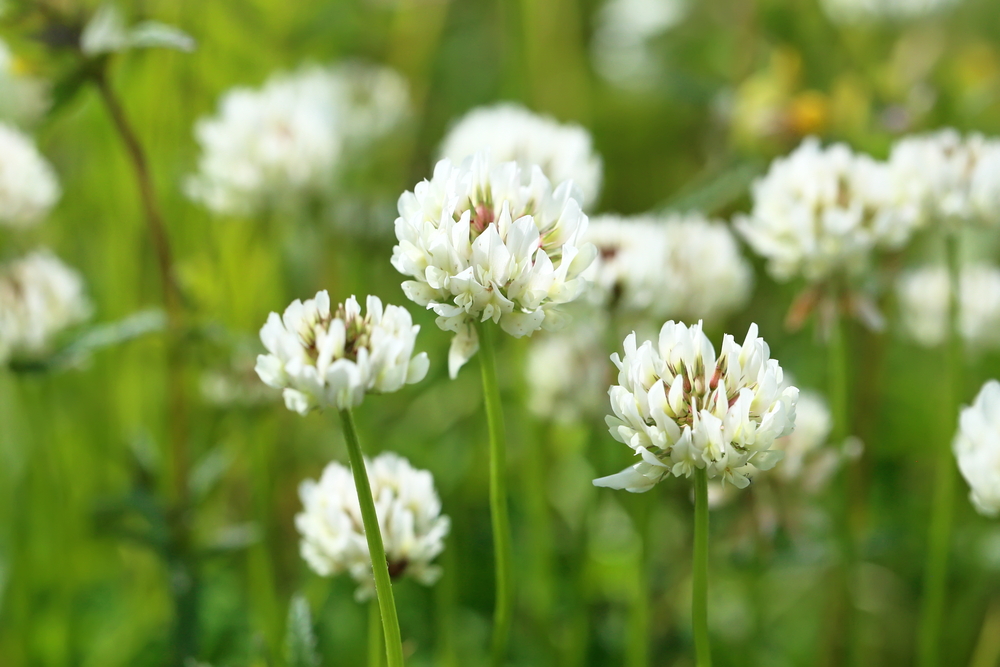 Green Oasis offers a variety of weed control services to help you get rid of those pesky weeds including 3 lawn care packages.
Contact your local office to learn more:
Calgary:                                                                Red Deer:
Tel:  403-206-9900                                             Tel:   403-358-3339
Email: CALGARY@GREENOASIS.CA               Email: REDDEER@GREENOASIS.CA
Information compliments of:
Agricultural Industry, AAA Fieldmen, Environment, Health & Safety handbook.
Alberta Agriculture and Forestry
City of Edmonton Weed Identification Book
Read more at Gardening Know How: Lawn Weed Identification: Common Lawn Weeds