With the arrival of April, the Spring lawn thaw well underway and the grass happily poking through after being covered in a blanket of snow, we are starting to receive calls from our clients asking "When can I expect my first application of fertilizer and weed control to be done?"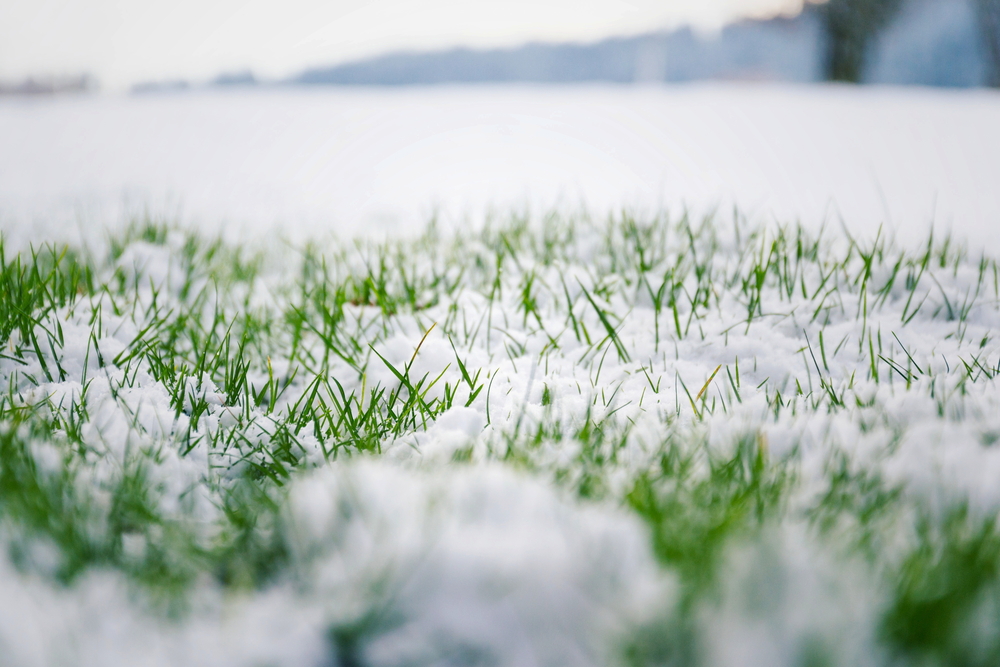 If you have booked one of our lawn care packages which includes a specially formulated combination of weed control and fertilizer, the timing of your first application is contingent upon several factors.
First of all, it depends on the weather.  Has it been warm and the snow has melted or have we had an early Spring snowfall?  We can't begin until the snow has melted and we can see your lawn.
Secondly, it depends on the condition of your yard.  Green Oasis contacts all residential customers before their first application of the season, regardless of if they have a 'call ahead' on file.  (We do call aheads if our customers have a locked gate or pets.)  We contact all residential customers before the first application to make sure that their yard is ready ie clear of snow.  Yards with south exposure will often be ready far before yards with north exposure for example.
Third, it depends on which program you have selected – an Islander which includes 5 applications and a deep core aeration, Safari with 4 applications or Baja with 3 applications.  For residential customers requesting 5 applications, we start our season performing those applications first.  Learn more about these 3 lawn care packages in this brochure – click here.
Generally we start applying our fertilizer and weed control applications the last week of April, so you can expect your first application sometime in the weeks following.
If you would like more information, please contact your local office and Tina and Sharen will be happy to answer your questions in our Green Oasis Calgary and Red Deer offices.