Green Oasis residential and acreage services are the solution you are looking for to ensure a healthy lawn and yard.
Your home is the single largest investment that you may ever make.  It is a source of pride and it is where you and your family experience and celebrate many of life's most memorable moments. The yard is a favourite place to happily gather for outdoor barbeques in the summer, let your children quietly play while you are making dinner, enjoy a spirited game of catch with your dog and to peacefully relax after work on a warm evening.
We want to help put a smile on your face and to experience pride of ownership, every time you walk up your driveway, by helping to create a healthy lawn and yard for you to enjoy year-round.  A green, lush, weed free lawn.
Here are 7 tips, compliments of Government of Canada, on good maintenance practices to keep your lawn looking healthy.
TIP 1:

TIP 2:

TIP 3:

TIP 4:

TIP 5:

TIP 6:

TIP 7: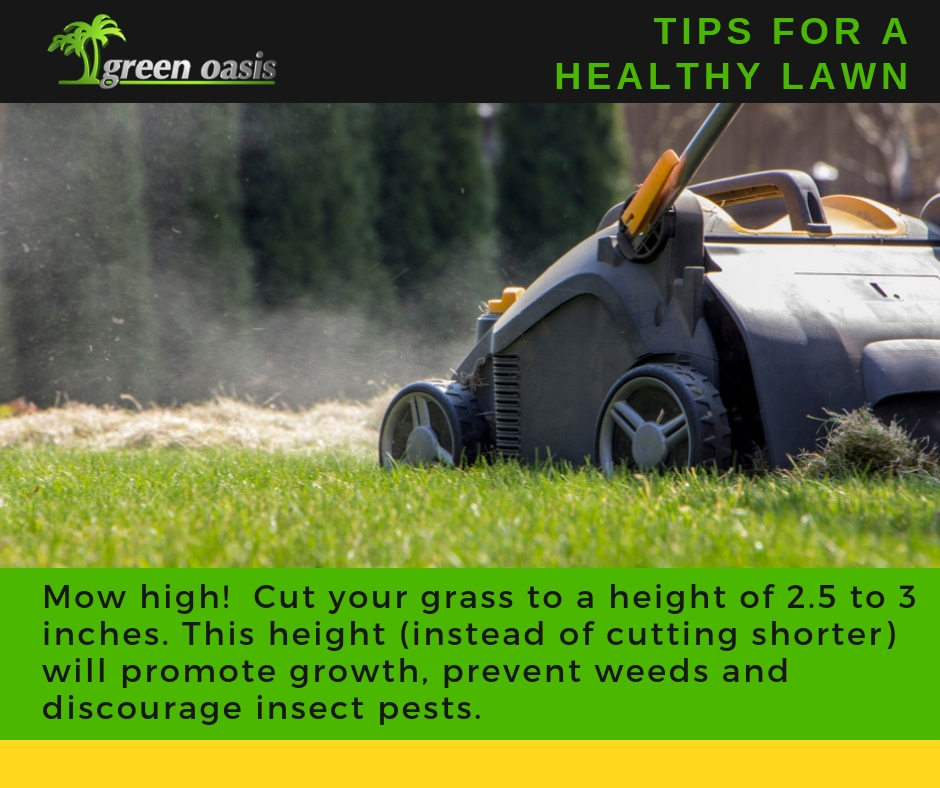 We service residential, commercial and industrial clients in Calgary, Red Deer and close surrounding areas and offer a full line of fertilizer and weed control services to ensure your front and back yard look great from spring until fall.  Choose from individual services for weed control and fertilizer and start anytime or select one of our prepaid programs for substantial savings.  We also offer vegetation control, deep core aeration, weekly and biweekly mowing, soil drenches (Spring only) and Spring and Fall clean ups and tree and shrub deep root fertilization.
We invite you to contact our Red Deer or Calgary office locations if you have any questions or would like to inquire on services.
We wish you a Happy Summer from our Green Oasis Team!