Have you tried any of our Weed Control and Fertilizer packages? If not, are you curious what type of results you can expect?
Our specially blended fertilizer and weed control formulations will encourage:
Proper growth
Increase curb appeal and property value
Improve overall plant health
Minimize your lawn's need for pest control products
Our Green Oasis Team in Red Deer sent us these photos of one of our clients yards in Lacombe, who is very happy with the results they have experienced using our Safari Fertilizer and Weed Control Lawn Care Package. As you can see by the photos, their grass is a vibrant green and looks weed free. The Safari Package includes 4 applications of a combination of weed control and fertilizer. (Plus you get a 10% discount if you pay for the package at the time of booking!)
We should note that for a lawn to look this healthy and lush, there are a number of lawn care best practices that you should follow, such as overseeding thin areas, aerating once a year, not cutting your grass too short and proper watering.  Learn more tips in our Summer Lawn Care Tips blog.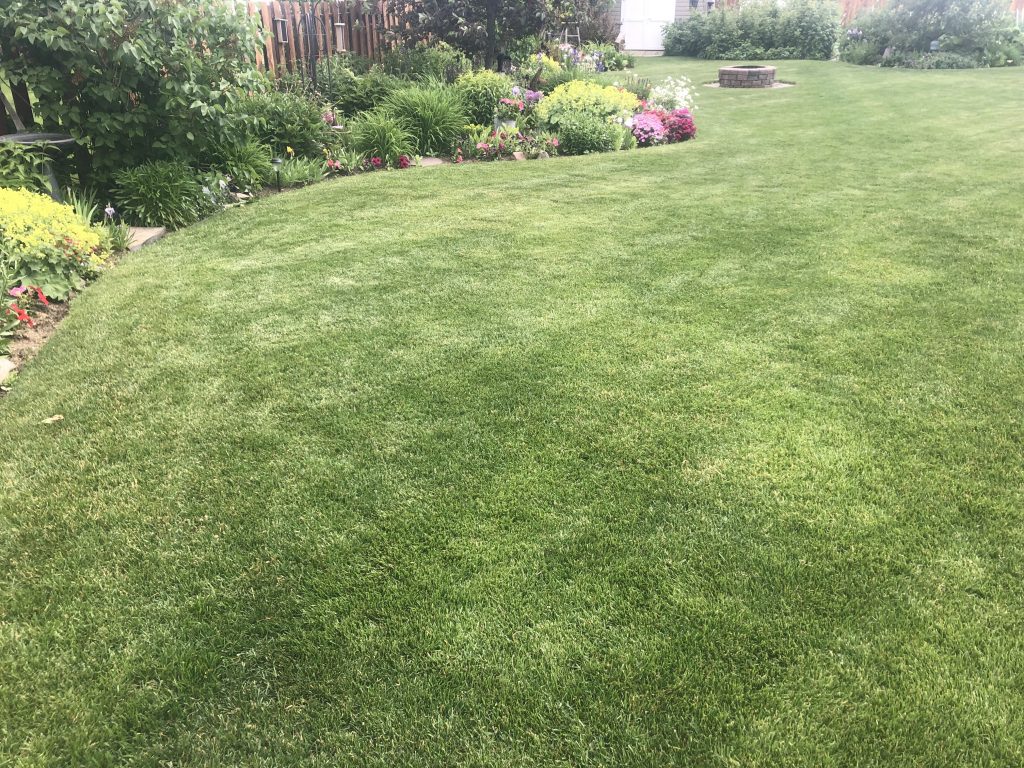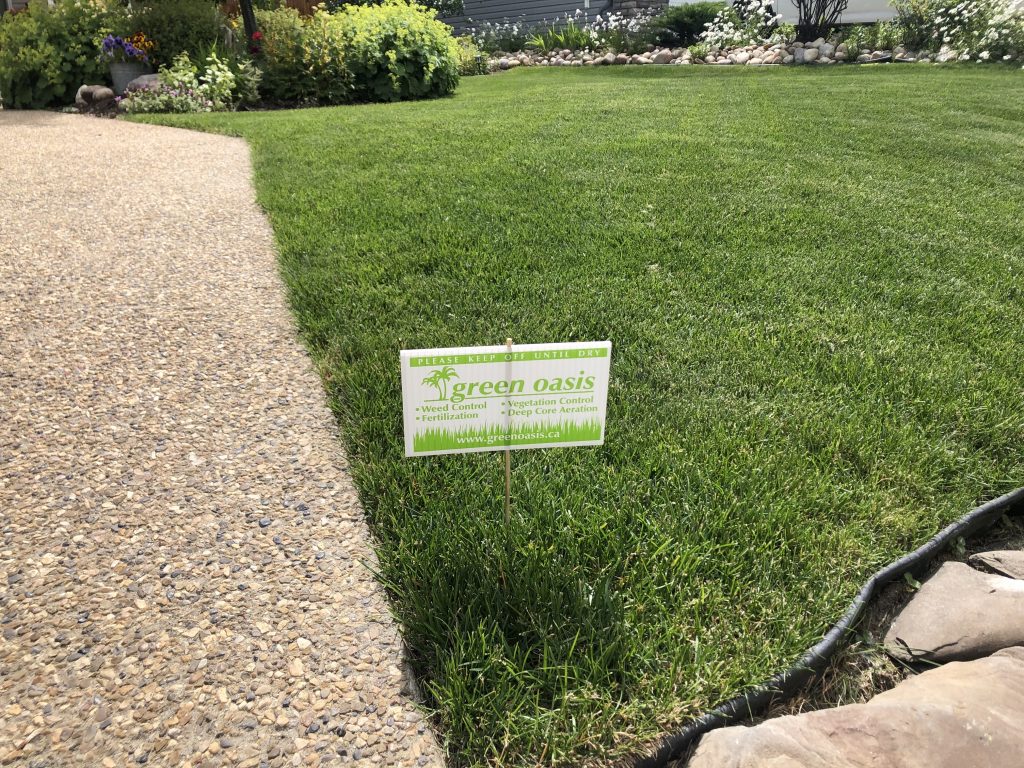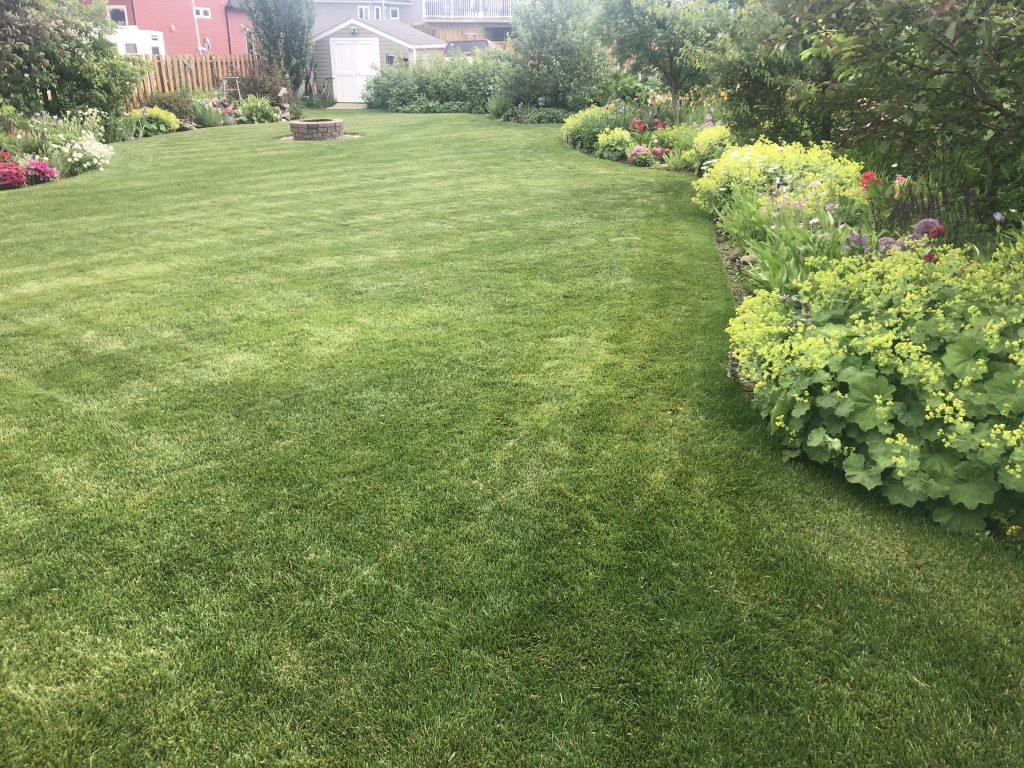 Please note that these photos were taken by one of our Green Oasis Team with an iphone and the colors were automatically adjusted.  No filters applied.
We offer packages with 3 to 5 applications as well as individual applications, which you can customize to fit your needs in order to rejuvenate and maintain your lawn.  To download a brochure, please click here:  Lawn Care Packages
Contact our team today in our Red Deer or Calgary locations if you would like to book a service or have any questions.